What a day... Today we learned many things, I wont get into the details because then I would have to remember stuff and it would get boring, but to summarize it I learned about poetry, geometry and some Spanish. Then I had a study hall where I studied, that was my day, not that interesting right? Well it got better at home, ohh wait no it did not.

I was home at about 12:45. I had to skip wrestling practice because my mom was home sick by herself and I did not want to leave her there. I also had to study for a global studies which was what I did most of the time. So at about 10 pm I went to bed and was still bored out of my mind. This is my average day at Fenn, I almost enjoyed being in English class (Just kidding English is always fun).
Powered by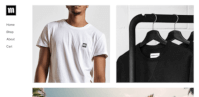 Create your own unique website with customizable templates.